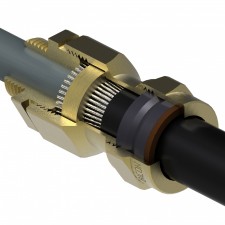 KA419-B CW-B Gland Kit (Long entry thread)
The CW Armoured Cable Gland Kit features a three part armour lock for simple inspection and armour continuity.
Indoor & outdoor type for SWA cable.
15mm Entry threads to facilitate extra seals / Lock washers
For galvanized-steel single-wire armour plastic or rubber sheathed cables.
Suitable for most climatic conditions, weatherproof and waterproof.