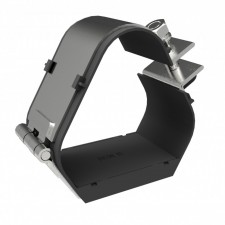 Sirius Cable Cleat
The 379 series cable cleat should be used when you need the best level of protection in the harshest environments under the highest fault conditions.
Features and Benefits:
Suitable for use with cable diameters 23 to 128mm.
Single or double bolt fixing.
Ergonomic design allows easy installation with single tool tightening from the top side.
Manufactured from non-magnetic, corrosion resistant 316L stainless steel.
Suitable for single core cables laid in trefoil formation with high fault current requirements.
Suitable for standard and LSOH sheaths.
Can be used with all standard ladder and tray systems.
Complies with IEC 61914-2009.