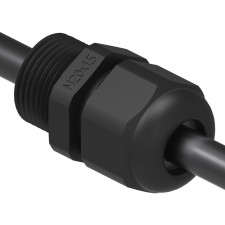 403K Nylon Cable Gland
The Nylon cable gland is suitable for use with circular unarmoured cables.
Suitable for indoor and outdoor applications.
Suitable for use with all unarmoured circular cables.
Available in four colours: black, red, white and grey.
The cable glands come complete with locknut.
The nylon cable gland features a 3 part armour lock for simple inspection and armour continuity.