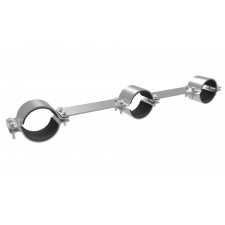 Linear Short Circuit Straps
Linear short circuit cable straps can be used in horizontal or vertical
installations. They can be designed and manufactured to user specified
interaxial spacings. Options are available for them to be supplied with or
without rubber liners to meet the cable system design requirements.
Contact the Prysmian Components technical team who will be able to
match the correct cleat and spacing to the size of cable and installation
design.