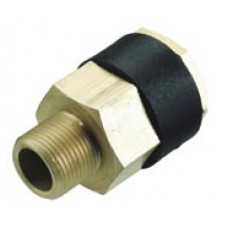 Insulated Gland Adaptor Exd
Insulated adaptors provide a method of insulating cable glands from the equipment to which they are fixed.
They are used where the enclosure is not relied upon for bonding the
cable to the earth, for example:
To prevent the heating effects of circulating currents.
To segregate low voltage and high voltage earth fault paths.