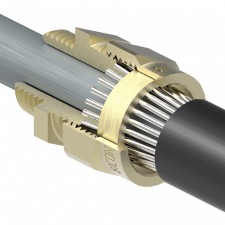 KJ417 BWL Gland Kit
The BWL Gland Kit is an industrial indoor armoured cable gland for rapid termination of steel wire armoured cables with the ability of inspection.
Indoor type for SWA cable.
Three Part Gland with seperate locking ring.
Brass indoor gland and accessories.
For galvanized-steel single-wire armour plastic or rubber sheathed cables.