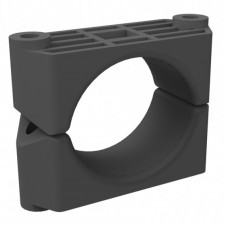 Afumex Two Bolt Cleat (LSOH)
The plastic two bolt cleat is an LUL approved two piece
industrial cable cleat; it is the best choice for larger cable diameters.
Features and Benefits:
Suitable for use with cable diameters 50 to 94mm.
Designed for use with Afumex LSOH and Saffire OHLS cable
Can be double stacked on common fixings.
Tested in accordance with BS EN 50368.
LUL APR Product ID 1958.