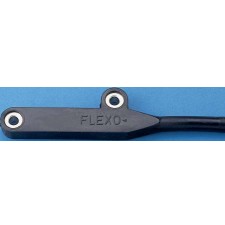 Track Circuit Cable Assemblies
Single core cables supplied with a factory moulded termination at one or both ends.
Terminations moulded in neoprene provide excellent vibration protection for the electrical connection.
Designed to hug the rail web tightly, track circuit lead fi xings are at 76mm centres and are designed for use with the rail industry standard taper pin.
Track circuit leads have twin connections, providing fail safe, long term reliability.
All products can be supplied in non standard, project specified lengths if required.