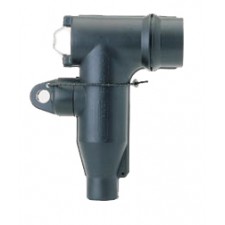 Elascon MV Separable Cable Connector 24 KV
For connection of polymeric MV cables to transformers, switchgear units, motors, etc.
Indoor and outdoor installation. The connector is entirely protectd by a watertight conductive envelope connected to earth.
Continous 250 A rms
Overload 300 A rms (8 hours per 24 - hour period)
Operated when de-energized.
Test by voltage detector through an inbuilt capacitive voltage divider.