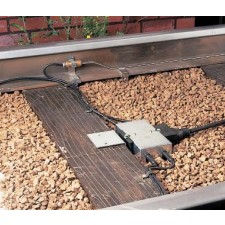 Points Heating
Waterproof antivibration plug allows the heater element to be connected or isolated in seconds.
Designed to reduce installation times to an absolute minimum e.g. the 4-heater system can be commissioned with just 4 minutes being spent between the rails (the block can be wired alongside the track then fed under the rail).
Neoprene construction inhibits vibration degradation.