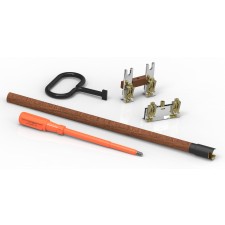 LV Link Box Tooling
Supplied as Kit format or individual items.
Tools available for:
Removal of lockable light weight pavement covers.
Link chamber lid removal and refit.
Link chamber wall removal and refit.
Torque control of solid links and fuse holders.
Solid link removal and extraction of Prysmian solid links.