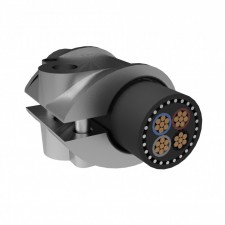 Claw Cleat (Cast Iron)
The cast iron claw cleat is the premium choice for fire
performance cables. Suitable for all cable routes, the claw
cleat can tolerate a two hour excursion of up to 1000ºC.
Features and Benefits:
Suitable for use with cable diameters 10 - 54mm.
Can be stacked to a maxiumum of three on one fixing.
Can withstand a 2 hour excursion to 1000°C.
Can be used for all types of cables routes.
LUL Approved product register ID 1961.
Allows fire performance cables to meet the requirments of BS.