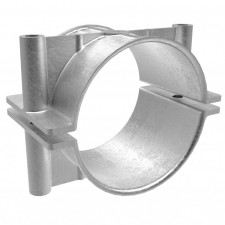 Two Bolt Cleat (Cast Iron)
The cast iron two bolt cleat is an LUL approved cable cleat which can be applied to all types of cable routes. It can withstand high temperatures making it a first rate choice for fire performance cables.
Features and Benefits:
Suitable for use with cable diameters 51-89mm.
Can be double stacked on common fixings.
Can withstand a 2 hour excursion to 1000°C.
Suitable for all environments.