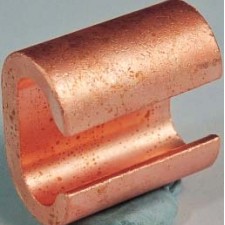 CEETAP Connectors
The CEETAP is manufactured from heavy wall copper extrusion and provides excellent continuity and realiability.
Designed to accept a range of conductors the CEETAP is applied over the uncut main. It is easy to install and uses standard tooling.
Copper CEETAP connectors are also used on overhead line electricity distribution systems. The copper conductors on these systems are hard drawn and have different ratings to annealed connectors.